 Palm Desert Real Estate Attorney
Managing All Aspects of Real Estate Litigation & Transactions Throughout Riverside County
Real estate disputes threaten your property rights, your property's value, and your well-being. The Law Offices of Rhona S. Kauffman have the knowledge and experience to overcome legal obstacles that threaten the value of your real estate investment.
For several decades, Ms. Kauffman has successfully handled many real estate matters. Handling real estate matters successfully, including arriving at cost-effective resolutions, is a vital concern for residential and commercial landowners. Ms. Kauffman assists her clients in navigating all aspects of property law concerns as smoothly and efficiently as possible. Ms. Kauffman will passionately guard your interests in real estate litigation, representing plaintiff or defendant individuals and/or business entities pertaining to all types of matters. This includes quiet title and partition actions, property line disputes, and interference with your use and enjoyment of your property in neighbor-to-neighbor disputes and homeowners' association member disputes.
Protecting Your Rights in Palm Desert & Riverside County Real Estate Disputes
The firm prides itself on successful mediation to resolve matters before jumping into litigation. However, Ms. Kauffman's record at successfully representing plaintiffs or defendants in the court speaks for itself.
---
Are you dealing with a real estate dispute? Call the Law Offices of Rhona S. Kauffman today at (760) 249-7191 or contact us online to meet with our real estate lawyer in Palm Desert!
---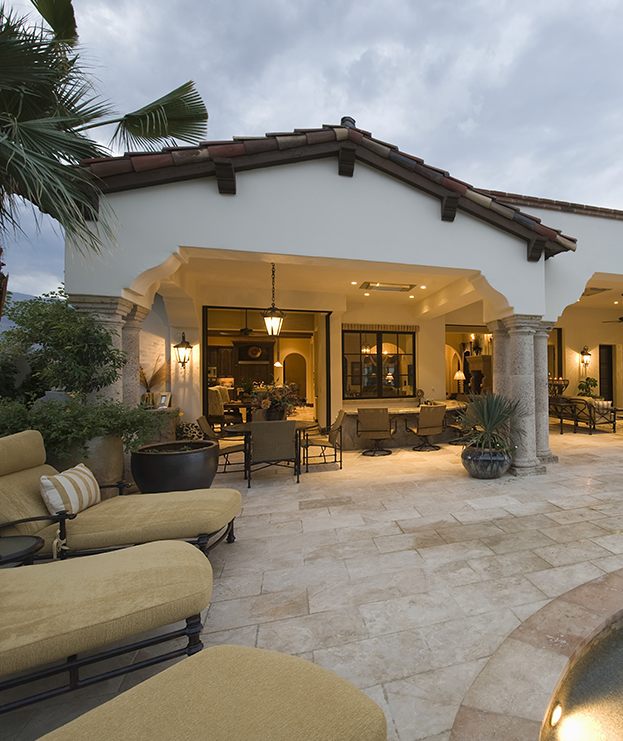 Ms. Kauffman was easily the best experience I've had hiring an attorney.
Real Estate Services in Palm Desert & Riverside County, CA
We Can Help Prepare Your Real Estate Transactional Documents
Transactions related to the real property agreements, deeds, or the purchase and sale of your property can be very stressful. The Law Offices of Rhona S. Kauffman has the expertise to make you feel comfortable and relaxed in your transactional matters.
Ms. Kauffman has 20 years of experience in representing clients in the preparation of all deeds associated with real property, all contracts and forms of agreements related to real property, including the purchase and sale of real property, disclosures related to the purchase and sale of residential and/or commercial properties, and commercial and residential leases.
Quiet Title & Partition Actions in Palm Desert, CA
When title conflicts arise, they can be resolved using causes of action brought under the California Code of Civil Procedure (CPC). These causes of action are quiet title (CPC 760.010) and partition of real and personal property (CPC 872.210).
Quiet title actions are lawsuits intended to establish or settle ownership of real property. They can be used to establish a title, settle an ownership dispute, or fix a title error. A successful quiet title action can fix a broken or disputed chain in the ownership of real property.
Partition actions apply when two or more parties own real property. A partition action asks the court to equitably divide the property amongst the parties. When co-owners no longer wish to remain as such, the court may forcibly sell the property at auction and divide the proceeds among them.
Bringing quiet title and partition actions in California can be a challenging undertaking. It is a complex process that must be completed properly, with all supporting documentation, to achieve a favorable result. Failure to provide adequate information or documentation could even result in the dismissal of the case. That is why it is so important to involve a qualified real estate lawyer such as Ms. Kauffman.
Who Can File a Quiet Title Action?
In California, a quiet title action is a legal proceeding used to establish a person's or entity's ownership of real property and to clear any competing claims or interests that might cloud the title. A quiet title action is often filed when there are disputes, uncertainties, or conflicting claims regarding ownership of a property.
Generally, any person or entity with a legitimate interest in the property's title can file a quiet title action in California. This includes:
Property Owners: If you are the current owner of the property and you believe that there are competing claims or clouded title issues, you can file a quiet title action to establish your ownership.

Individuals with Adverse Claims: If you have a claim or interest in the property that you believe is superior to others, you can file a quiet title action to confirm your rights.

Lenders and Mortgage Holders: If there are disputes related to liens, mortgages, or encumbrances on the property's title, lenders and mortgage holders may file a quiet title action to clarify their interests.

Heirs or Beneficiaries: If there are disputes among heirs or beneficiaries of a property owner's estate regarding ownership, a quiet title action can be used to resolve these conflicts.

Property Purchasers: If you have purchased a property and there are uncertainties about the title's validity due to previous ownership or liens, you can initiate a quiet title action.

Parties with Legal Interest: Any party with a legal interest in the property, such as an easement holder or someone with a claim to the property based on adverse possession, may file a quiet title action.
It's important to note that filing a quiet title action is a legal process that involves various steps, including notifying all parties with potential claims to the property and providing them with an opportunity to respond. The court will ultimately decide the ownership of the property based on the evidence presented.
Since legal proceedings can be complex and involve specific requirements, it's advisable to consult with an experienced real estate attorney in California if you're considering filing a quiet title action or if you're involved in such an action as a respondent. An attorney from our firm can provide guidance, ensure proper procedures are followed, and represent your interests throughout the process.
Property Line, Neighbor-to-Neighbor & HOA Disputes
Neighbors don't always get along, and neither do homeowners' associations and their members. Disputes about property lines and other key issues may arise between neighbors and HOA members, and in these situations, it is best to have a seasoned Palm Desert real estate lawyer on your side.
The Law Offices of Rhona S. Kauffman can help with:
Property Line Disputes
Residential or commercial property owners may face property line disputes if there is a disagreement regarding where your property ends and a neighbor's property begins. A fallen tree, a fence, or any structure that crosses the property line could be the source of a dispute. Property lines, or boundary lines, should be outlined in your property deed, but a title search and land surveyor can help, as can a skilled attorney.
Neighbor-to-Neighbor Disputes
While some neighbors may have minor disagreements about parking in front of the other's house or putting up a new fence, other disputes can turn into real conflicts. When serious neighbor-to-neighbor disputes arise, a property owner can seek counsel from an attorney to learn more about their rights and how to resolve the matter. After all, your home should be a safe place and the wrong neighbor can threaten your overall well-being.
HOA Member Disputes
Homeowners' associations and individual homeowners may have minor or major disputes over various things, ranging from paint colors to property maintenance. Most of these disputes can be resolved outside of court, but some result in legal action and considerable settlements or awards. Ms. Kauffman can handle HOA member disputes related to noise complaints, renovations, property maintenance, irregular enforcement, and more.
Real Estate Attorney for Airbnb & VRBO Matters
Another key area of practice for the firm involves issues related to listing properties through services like Airbnb and VRBO. As these services have increased in popularity over the past years, so have disputes and other problems between property owners and homeowners' associations or neighbors. Property owners have received citations and faced fines related to Airbnb or VRBO tenants. Some municipalities have begun enacting laws and ordinances to address this issue, but it is still very much a grey area. Fortunately, Ms. Kauffman has the skill and experience to address real estate matters related to Airbnb, VRBO, and other short-term rental services. You can learn more about your rights and options by calling the firm.
---
Contact the Law Offices of Rhona S. Kauffman today to schedule an initial consultation at either the Palm Desert or San Diego Office Location!
---